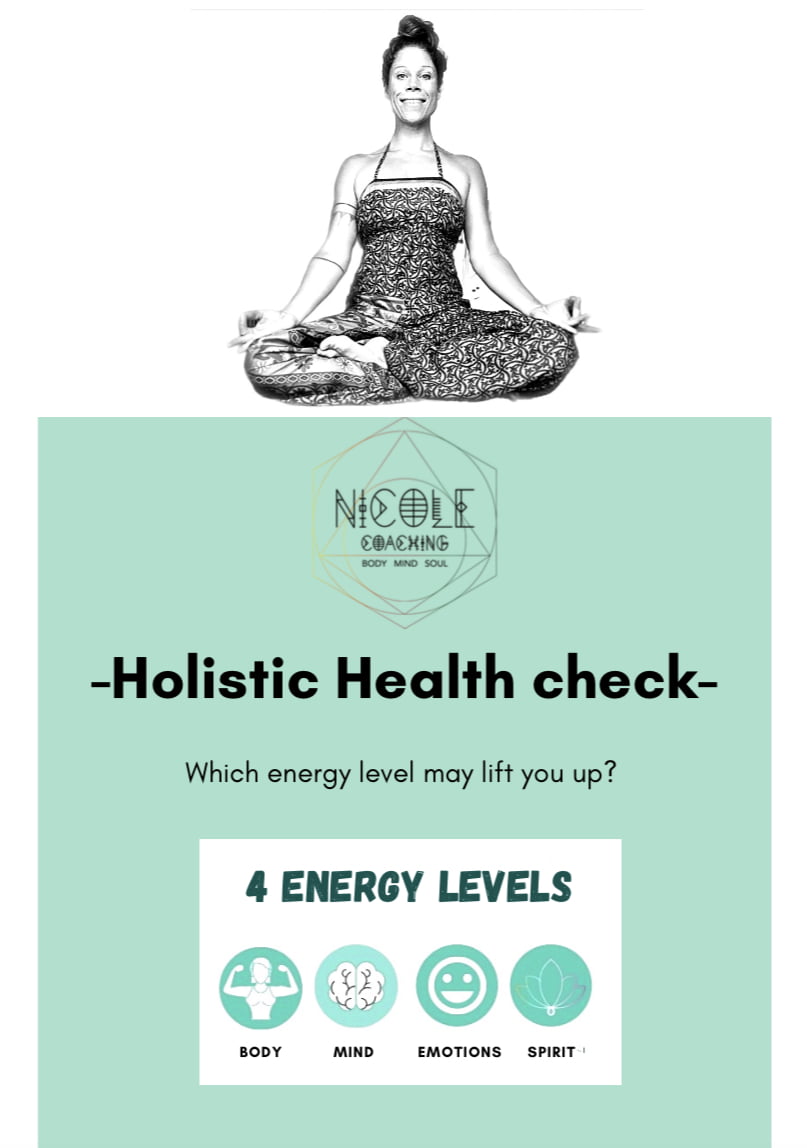 On which of the 4 energy levels may you invest and grow?
Do you have the right knowledge and insights to work on self-discovery/realisation and can you live self-consciously as a result? Find out in the Holistic Health check which focal points you can learn to master for this.
Download the Holistic Health Check for free now and enrich yourself with this self-knowledge.